Wamsutta Communities
New Bedford, Massachusetts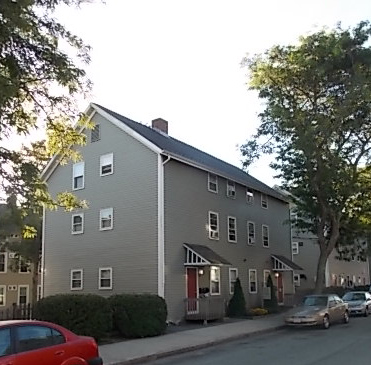 Spacious Apartments in New Bedford, MA
Property Locations:Austin Court Apartments New Bedford, MA
Hazard Court Apartments New Bedford, MA
State Street Apartments New Bedford, MA
Wamsutta Apartments New Bedford, MA
The Wamsutta Communities are located in the historic Acushnet Heights neighborhood of New Bedford. The apartments were originally built in the 1870's as worker housing for the Wamsutta Mills.
Since then, the ownership of the mill housing has fragmented the apartments into 4 sub-communities: Wamsutta Apartments, Austin Court Apartments, Hazard Court Apartments and State Street Apartments.
In an effort to stabilize the historic Acushnet Heights, renovation of the 144 apartment home community began in 1999 and ended in 2002 creating quality affordable housing.
The communities are conveniently located near the bus route, Clasky Common Park, and within walking distance to the many downtown New Bedford businesses, shops and restaurants. The Wamsutta Communities are minutes away from I-195.
Each community features on-site management, 24-hour emergency maintenance, on-site laundry facilities and fully applianced kitchens. The Wamsutta Apartments are pet friendly and rent includes all utilities, Austin Court is comprised of 2-level townhouses, Hazard Court includes heat, and State Street has an open courtyard with playground area.
Contact Information
Wamsutta Communities
Management Office
184 State Street, 1st Floor • New Bedford, Massachusetts 02740
Property Website
Phone: (508) 991-5329
Fax: (508) 984-5080