Salem Towers
Malden, Massachusetts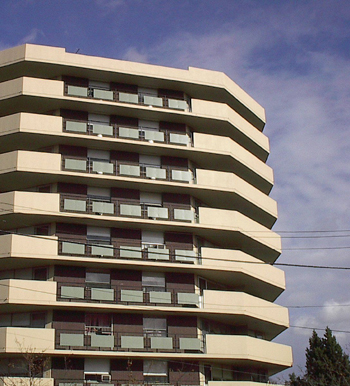 62+ Age Restricted Community  
80 Affordable Apartments
Section 8 Subsidized
Salem Towers, located in Malden, MA, consists of 80 recently renovated studio, one, and two bedroom apartments for seniors. Please note, the head of household must be 62+ in order to qualify for Salem Towers.
Salem Towers features upgraded apartment homes for seniors, with some fully accessible units! Balcony views are available in these mid-rise, affordable elderly housing apartments.
- Reduced rents are 30% of household income, for eligible applicants.
- New kitchens, including refrigerators, microwaves, gas stoves, air conditioning and heating units and new windows!
- Most apartments have a private balcony.
- Wheelchair accessible amenities include a roof terrace, patio area, hair salon, laundry, and a library/computer room featuring a cozy fireplace!
- Parking is available and public transit is close, with a bus stop right outside.
- Community and Club Rooms with large, flat screen TVs and a Community Kitchen.
- Laundry Facilities on site.
Contact Information
Salem Towers
Management Office
280 Salem Street • Malden, Massachusetts
Property Website
Phone: (781) 397-0223
Fax: (781) 480-4387