Ames Privilege
Chicopee, Massachusetts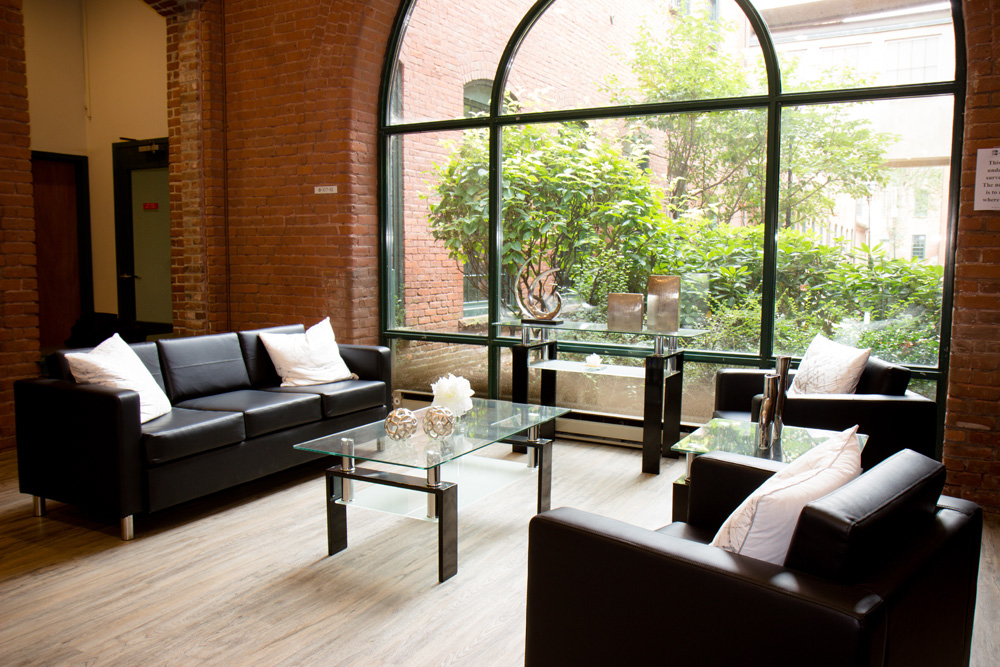 134 Apartment Homes in Ames I and II
13 Commercial Spaces in Ames I
Affordable Housing Opportunities Available-Income Restrictions Apply
Seeing the value of restoring a deserted factory to its former glory, local entrepreneurs with the help of HUD, the City of Chicopee, and Mass Housing Finance Agency converted the mill into a center-city living community.
While preserving the grace of the building itself, Ames was designed for the convenience of contemporary lifestyles.
Historic Ames Privilege is listed on the National Register of Historic Places. Established in 1829, the Ames Manufacturing Company, also known as Ames Sword Company, produced Civil War swords and cannons. The water rights originally given to the Ames family for the mill were called "The Ames Privilege." In 1853, when the mill began bronze casting, the 1st statue cast for exhibition was of Benjamin Franklin located in front of Boston City Hall. Also cast at Ames were the Minuteman statue in Concord and the bronze doors of the east and west wings at the Capital Building in Washington, DC.
Community amenities include: on-site laundry facilities, exercise room with sauna, community room, and on-site parking.
Click to enlarge images and scroll through gallery.
Contact Information
Ames Privilege
Management Office
One Springfield Street • Chicopee, Massachusetts
Property Website
Phone: (877) 959-3915
Fax: (413) 594-7323