Windrose Weymouth
Weymouth, Massachusetts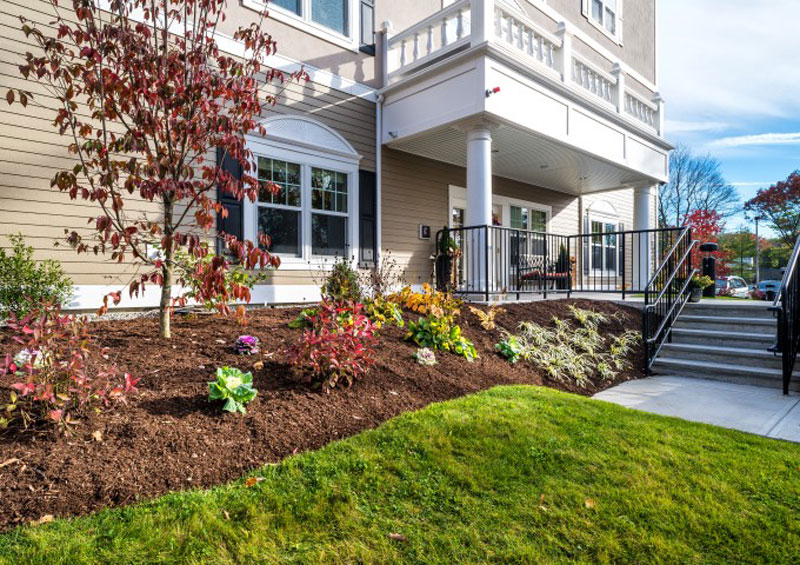 50 units of market rate assisted living
Specialized Memory Care
Services Available
HallKeen Coronavirus (COVID-19) Update 7/17/20
At Windrose at Weymouth, families are encouraged to visit our residents outdoors and within the infection control protocols we have established and communicated to families.We have been directed to allow only outside emergency services, essential healthcare providers, hospice or hospice related services, essential private duty caregivers, and life-safety-related vendors to enter our communities.All people entering our communities for any reason will be screened before entry. If you believe your visit falls within these limitations, please contact the Executive Director first before coming.
Please CLICK HERE to read 3/26/2020 Coronavirus (COVID-19) guidelines for HallKeen Assisted Living Communities residents and their families.
THE WINDROSE DIFFERENCE
Our memory care program at Windrose of Weymouth is intentionally called ThriveCare "  after our desire to help our residents truly thrive despite the limitations of their memory loss. To us, that means designing a thoughtful rhythm to their day that includes all of the research-proven components of good care for those with Alzheimer's and related dementias. It starts with appropriate nutrition, senior friendly exercise, meaningful activities that provide purpose, a safe environment free from stress, their health care needs being recognized and promptly attended to, and ends with a good night's sleep.
SERVICES AND AMENITIES
Licensed, dementia-trained nursing staff onsite 24-hours a day
Extended nursing care and elevated staffing levels
Available Physician, dietician, psychiatrist, pharmacy, and podiatry services
Physical, occupational, and speech therapies
Individualized diets with specialized culinary programs
Connected Living -- a unique cloud-based engagement platform for seniors and their families
-An unmatched library of therapeutic videos, tapes, and activities
Intentionally designed common areas with natural light
Personalized family meals catered on request
Community education and support groups
Click to enlarge images and scroll through gallery.
Contact Information
Windrose Weymouth
Management Office