Prospect House
Revere, Massachusetts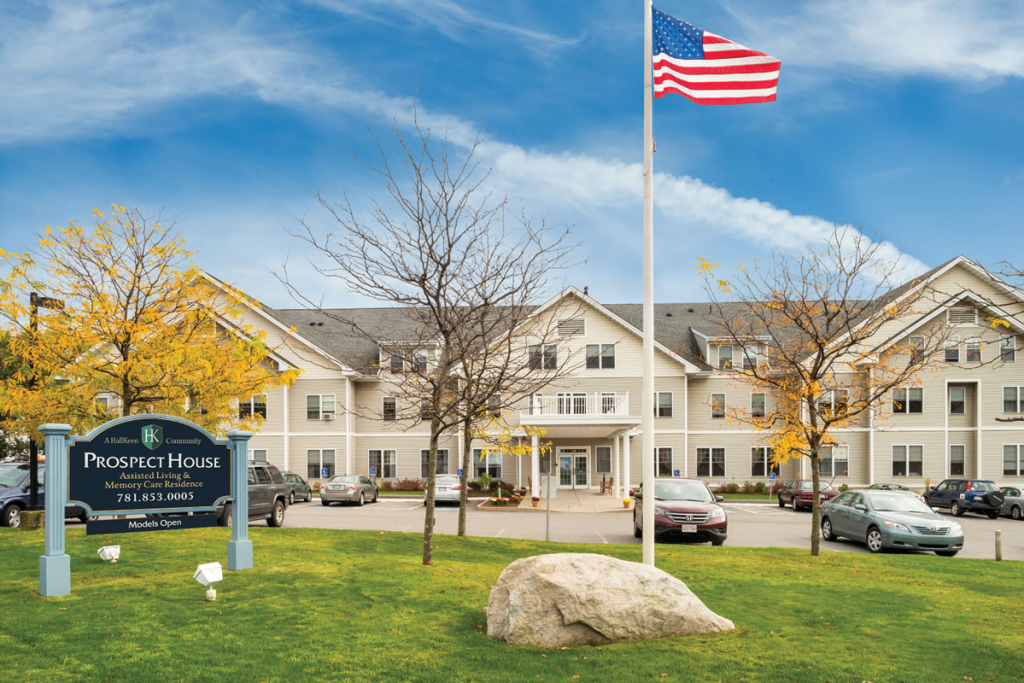 109 Market and Affordable Assisted Living Apartments
Includes an Alzheimer's wing
Prospect House is an assisted living community located in the oceanfront neighborhood of Revere.
Opened in 2002, the house features 109 apartments and features a staff of trained professionals and state-of-the-art services. Inside, there are many common areas including a grand foyer, living room with fireplace, kitchen and dining area, all renovated recently. The outdoor spaces include a gazebo, bocce court, and courtyards with beautiful plantings.
At Prospect House, you're part of a vibrant community of friends, family and staff. You'll enjoy a lifestyle free of household chores and maintenance so that you may pursue lifelong interests or discover new ones. It's why we believe that Prospect House is not just a place to live; it's a way of life.
Download our one-page property brochure (upper right) or CLICK HERE for our affordable Low Income Housing Tax Credit program brochure.
Click to enlarge images and scroll through gallery.
Contact Information
Prospect House
Management Office
420 Reservoir Avenue • Revere, Massachusetts
Property Website
Phone: (781) 853-0005
Fax: (781) 853-0707